*** 2018 Update***
Like I said Rev Share Programs are risky, but can be VERY profitable.
Of the 5 listed below, only 1 has improved with age and withstood the test of time.  That one is Future Ad Pro. And if you had been using them since I originally posted, you would be still be profitable.
Bottom line, I would avoid Rev Shares even those that are extremely profitable at the time (like MPA was).
But if you are feeling risky, Future Ad Pro is the one to check out.
**************************************************************************************************************************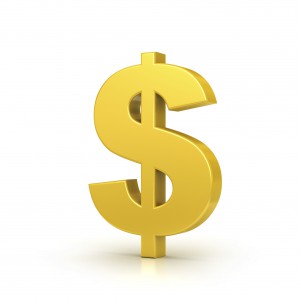 Did you know that online advertising is over a trillion dollar business?
This makes sense. Millions of entrepreneurs, bloggers, affiliate marketers pay big bucks to Google, Yahoo, Facebook, YouTube and other media just for the privilege to advertise on these platforms.
Revenue share or rev share programs capitalize on this by providing a much more affordable way to advertise.
The best way to describe how a rev share works is to describe one of the best programs on the market today,
My Paying Ads
.
Why Join My Paying Ads?
My Paying Ads (MPA) is a viral advertising site and has been sharing revenue ever since March 2015.
Like most revshares, it provides a site where you can advertising your business.  When you purchase advertising packs (adpacks), you are then eligible to participate in revenue sharing of the company from all the sales of all ad packs purchased from all members.
The specific requirements to participate and other services provided vary by company.
Affordable Advertising
Revenue sharing programs like MPA offer a variety of advertising products that you can purchase for promoting your business.  This means that you are able to promote your business using various methods at a rate that is considerably cheaper than typical advertising sites.
MPA offers:
– Login ads
– Traffic Exchange View Ads
– Banner ads
– Text ads
– Paid-To-Click ads
With over 309,000 members (as of this writing), this ensures your site gets seen by many members every time they log into the website.  You want as much traffic viewing your ads as possible.
There were over 149 million page views last week as seen by the picture below.

Last week 5,678 new members joined, that is almost 800/per day.  There has been over 40 million payouts to members – This means that people are actually making money.
You can start with just $5.00 ==> Use your coffee money
Earnings Potential – Referral Commissions
MPA offers referral commissions similar to a typical affiliate program.  For anyone you refer to the company, you receive a 10% commission on the adpack they purchase.  The more you refer, the more you can potentially earn.
Revenue Sharing Profits
For each ad pack purchased, members share in the total profits. You could receive up to 120% rewards.  For example, if you purchase a 10 dollar ad pack, rewards could earn up to $12.00  Multiply this by 10 or 100 and you can see the earnings potential.
There are eligibility requirements including the purchase of adpacks as well as the requirement to view at least 10 ads of members daily. After you become eligible, you can receive a distribution of the sales.
At MPA, the profit share is distributed every hour.  This will continue until the individual adpack has grown to 120 per cent.
My Top 5 Rev Shares
Listed are banners to my top 5 that have delivered high quality traffic and provided consistent rewards. To learn more on each one, just click on the Click Here link.
My Paying Ads – to join – Click Here

My Paying Crypto Ads – owned by the admin as My Paying Ads – Click Here

The Ads Team – A new comer but attracting notice – Click Here

Future Ad Pro – Also has a social media platform –  Click Here


Traffic Hurricane – The newest program, but rising in popularity – Click Here

For more information on these programs, please click on the Click Here links!
Conclusion
There is risk with any online business and the popularity of Rev Shares have introduced many companies.  Some are legitimate and others are not. The five listed above are the best of the best and are well worth investigating.
It is up to you to do your homework.  Look at the number of members joining, research the admin of the company, and study the website.  Legitimate companies are not posing as investment programs or money making opportunities and do not guarantee incomes.