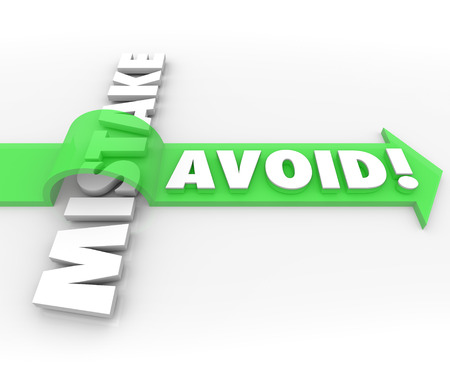 More and more people are enjoying the slice of the affiliate marketing pie to supplement or even replace their existing income.
However, like all businesses, there are pitfalls to avoid.  These mistakes can be very costly and impact your bottom line significantly.
Mistake #1:  Choosing the Wrong Affiliate
Because the market is so lucrative, people rush to promote the latest hot product.  Although it may be in demand, the product may not appeal to them.  This is not a very wise move.
It is easy to see the dollar signs when selecting a product to promote.  But the hard part comes when you are attempting to provide content on your website about a product that you know nothing about or have very little interest.
Instead, you should choose a product that interests you, at least a little.  Researching and promoting something that you are passionate about is far easier to promote than one where you have little interest. Don't let the dollar signs lead you.
Mistake #2: Signing Up for Multiple Affiliate Programs (Too Many)
Since it is very easy to join programs, you can get caught up in the shiny object syndrome.
It is true that you need to have multiple sources of income.  However, you do need to focus on one promotion at a time.  This can be several products in the niche or the same vendor.  You do not want to spread yourself too thin.
Mistake #3: Not Being a Product of the Product
Your primary goal as an affiliate is to promote a product or service effectively and  convincingly. But how can you do that if you are not a product of the product.
It is true that you can promote dog food without having a dog.  But you should use the product or service that you are promoting.  Otherwise, you spend extra time in research.  Your passion for the product always shows in your content.  Credible testimonies provide both advantages and disadvantages.  Your customers can sense your sincerity and truthfulness in advertising.
Mistake #4: Not Providing a Content Rich Website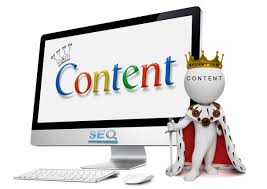 Don't stuff your website with banners and fancy pictures without enough information about the product.  It is important for the customer know and have an understanding of the product's benefits and features.  You have heard that Content is King and this is a number one rule in Affiliate Marketing.
Mistake #5: Not Promoting Your Site
If you build it, they will come is not true in affiliate marketing.  Just placing a merchant's ad on your site will not make sales. You need to tell the world about your product.  Affiliate marketing is just another form of marketing where you need to advertise.  The choices are limitless using both paid or free methods. You advertise on your website, on social media, in chat rooms, discussion boards, forums, newsletters, just to name a few place.
Avoid these common mistakes so that you do not waste time, effort and resource.