Is AWEBER The Best Email Autoresponder?
Name: Aweber Email Autoresponder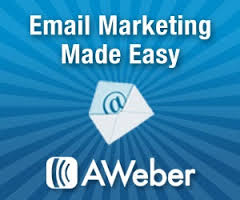 Website: www.Aweber.com
Owner: Tom Kulzer
Price: 30 day free trial – then $19 monthly for up to 500 subscribers
Overall Rating: 95 out of 100 points
Whether you are a blogger, an online seller or an Internet marketer, you do understand the importance of email marketing. After all, it is the cheapest and one of the most effective ways of reaching existing and potential customers.
This Aweber email autoresponder review will take you through various features of this impressive autoresponder service.
AWeber Overview
---
If you haven't been living under a rock since the advent of Internet, chances are that you are subscribed to a few newsletters and promotional lists. E-mail marketing has been popular ever since the first free e-mail service was launched on the Internet.
AWeber was founded in 1998 and since then the service has amassed over 115,000 customers. No service can survive for so long by providing anything less than perfect service especially something as commodified as an email autoresponder. There are several reasons this service has been in business for so long.
AWeber is much more than an autoresponder. It is a complete email marketing program. It allows you to build unlimited number of subscriber lists and analyze everything about each email you send. It is used by almost every Internet Marketer under the sun.
One of the reasons of the huge success of this service is that it is highly intuitive. You don't need to know anything about programming, servers, SPF or anything else. You just need to prepare your email and click send.
The Good and the Bad
---
Pros
It allows you to create unlimited number of lists.
You can send unlimited number of emails.
It has street cred. Many top names in the blogging and internet marketing industry use AWeber.
It has high deliverability.
Offers excellent customer support
Extremely detailed analytics
Over 600 templates for sign up forms
Design your own sign up form with animations and effects
Extremely easy split testing
Hundreds of email templates
Integrated with Twitter and Facebook
Mobile ready
Send emails in text or HTML
Drag and drop editor for professional email design
Connect with WordPress, Facebook, Paypal, Etsy
Offer API
Tiered pricing – Pay as per number of subscribers
Cons
The only con is that there is lack of advanced automation options but other services that offer such automation tools cost many times the price of Aweber.
Who is AWeber For?
---
If you are a blogger, internet marketer or an online seller, you need to build an email list. You are leaving a lot of money on the table if you are not actively building a list. However, it is also important to connect with your subscribers on a regular basis.
This auto responder service allows you to not only add subscribers to your list but also schedule responses for months in advance.
One of the biggest benefits of using this auto responder service is that you don't need to have any programming skills. It has a very intuitive user interface and does a lot of good things in the background to ensure that your e-mail is delivered to the subscribers.
AWeber Tools and Training Information
---
There are hundreds of templates available for free to all the users. However, if you do not want to use any pre-existing templates, you can always design your own with the help of WYSIWYG form designer. Once you have finished the design, you can take the code and embed it into your website or blog or anywhere else.
One of the biggest problems with any email autoresponder service is deliverability. This service has over 98% deliverability. All the campaigns are authenticated using domain Keys and SPF. They also have very thorough content filters that prevent users from sending e-mails that may get caught in spam filters. Users can send their e-mail in HTML format as well as in text format.
You can analyze every aspect of each e-mail campaign. You can also split test various headlines to find out which one works best for your campaign. You can also test the time of day that offers best open rate. You also can check the open rate as well as the number of subscribers who clicked on the links. You can also resend e-mail to only those subscribers who still have not opened it.
They also have a mobile app that allows users to send messages and scheduled broadcasts in addition to check open rates, click rates as well as other subscriber statistics.
In terms of training, they offer free e-mail marketing webinars as well as various guides on improving e-mail marketing campaign. They also have a frequently updated blog where they share useful tips and tricks on enhancing your e-mail campaigns. They also have a huge video library on all aspects of using various features of the service.
AWeber Support
---
They offer free expert customer support. You can call them or chat with customer service from 8AM to 8PM ET from Mon to Friday and from 9AM to 5PM ET on Saturday and Sunday.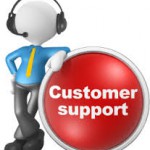 They have a huge knowledge base. They also offer a huge library of PDF guides and video guides explaining all aspects of the system.
They offer free live webinars and users can also get in touch with the customer support team through e-mail.
Pricing
They have a tiered pricing based on the number of subscribers users have. The monthly pricing is as follows:
Up to 500 subscribers – $19
Up to 2500 subscribers – $29
Up to 5000 subscribers – $49
Up to 10,000 subscribers – $69
Up to 25,000 subscribers – $149
Special pricing is offered for more than 25,000 subscribers.
They also offer significant discounts if you sign up for their quarterly or yearly plan.
Final Opinion
---
Overall, if you are an online marketer, you will be well served by AWeber autoresponder service. They have high deliverability and offer a number of advanced marketing functions at an affordable price.
They offer excellent customer support and they have been in business since 1998. Also, they currently serve over 115,000 customers. They must be doing something right.

Start Your Free Trial Today
Another advantage is that they offer tiered pricing which means that you only pay for subscribers in your list. Also, they offer a hassle free money back guarantee which means that if you do not like them, you can simply ask for your money back.
On a personal note, I have been a happy Aweber customer for many years.
Aweber At A Glance
---
Name: Aweber Email Autoresponder
Website: www.Aweber.com
Owner: Tom Kulzer
Price: 30 day free trial – then $19 monthly for up to 500 subscribers
Overall Rating: 95 out of 100 points