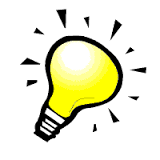 Hello Fellow Entrepreneur!
Often we get stuck on what to write about on our blogs. If you are just starting out, you may be stuck on what niche to pursue.  No worries.
Listed are 7 places that you frequent that are great for finding ideas.
When first starting out, you need a product or service to promote.
Most experts say to
find a product or service in a market that you have an interest in or are passionate about.
While this is not required, it definitely helps.
For example, I sell electronic and other learning toys for kids on http://bestkidscameras.com/.  Smart watches for kids are very hot items. But at the time, when I decided to promote them, I had never actually touched or played with one.
I only promote items that are highly recommended.  So, it took me an extra long time to research the market to learn all about smart watches for kids.
Remember deciding what to promote is the easier part.  Most of your efforts will be in promoting the product or service.
This is NOT to say that you can not be profitable in an area that you know nothing about. That's a horrible sentence, but you know what I mean.  It just takes longer to research a market that you are unfamiliar with. Realize this up front.
#7 Places To Find Ideas For Products To Promote!
---
1) Look within yourself.
What are your hobbies, interests, passions,or experiences?  Do you enjoy cooking, collecting stamps, or gardening.
Have you overcome any personal ordeal?  Have you lost weight or quit a habit?
2) Go To the Grocery Store.
Have you noticed any new shops in the area.  I remember when a Cartridge World opened in the strip center where my favorite grocery store resides.  Hmm.
People must be buying a lot of printer cartridges. That must also mean people are buying a lot of printers.  2 ideas and I have not even made it inside the grocery store yet!
Oh, I just had a thought.  You need printer paper…
3) Talk on the phone to friends.  People call with news.
The next time that you are on the phone, listen to what the caller is talking about. The topic could be a potential
gold mine for you.
4) Go to your local bookstore and look in the magazine section.
If there a magazine on the subject, it is a proven market with proven products to promote.
5) Turn on Your computer.  Go to AMAZON.com.
Amazon is a top seller for books, music, apparel, toys and games, just about anything.
6) Read a newspaper.
Look in the best selling books section or the ads.
7) Join An Online Community Membership Site
A Free To Try program is Wealthy Affiliate.  Wealthy Affiliate is a community of over 1,000,000 internet marketers who share ideas.  The blog posts within that community are loaded with great information.  Here is an article I found that is perfect:
1001 Niche Ideas For Building Your Website
With these 7 ideas, you should be on your way to finding the perfect market that is ideally suited for you!