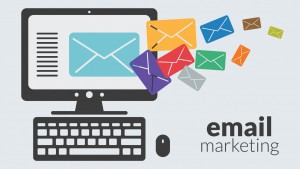 Email marketing has been a vital tool in marketing ever since the internet was introduced.
Emails are sent with the purpose of enhancing the relationship of a merchant with previous and current customers as well as encouraging repeat business and customer loyalty.
Some emails are aimed at convincing clients to check out and purchase products immediately, and may add some advertisements sent by other companies to their clients. You have received many of them.
When done correctly, the exact return on investment can be easily tracked quite easily, and has been proven high. In essence, email marketing is in most cases ranked 2nd to search marketing when comparing different most effective marketing techniques on the internet.
Through it, the advertisers reach a very high number of subscribed customers who have probably opted in to receive regular communications on various topics that interest them via email.
In general, over half of the internet users usually check and send an email on a daily basis. It allows the advertisers to communicate with their consumers and engage them with relevant, personalized, and dynamic messages.
As an online entrepreneur, email marketing is a must have component of your marketing arsenal.  Listed are 7 benefits of email marketing.
Email Marketing Tips
---
1. Low Costs
There are no two ways about it – email marketing is cheap. Regardless of whether you do it through an email marketing agency or by yourself, this type of advertising will reach many customers and it will cost you much less especially when compared to other types of advertising.
2. Success Rate
Sending emails to specific clients can be very targeting to the ideal customers. Keeping this in mind along with the cost effectiveness of email marketing, it comes with no surprise that its ROI will often blow the other marketing platforms out of the water. The only thing you need to do is doing it right.
3. Flexibility and Measurability
There are many analytics tools available today and with them, you can easily track the responses to your email accurately. This essentially helps you to know the parts of your campaign that performs well, and those that need improvement or total elimination. In this case, you can react timely and modify your marketing strategy when the need arises.
4. Creativity
The overall design of your emails including its layout, colors, and attached images, plays a crucial part in the marketing success. It is better to get an insight from actual customers whether they prefer to have each email in HTML or plain text, since there is always some preference for one to the other.
5. Relevance
Targeting is the primary role of email marketing. Be sure to make your emails more relevant and personalized to each of your customer in order to raise the response rates.
6. Incentive
The recipient will always look at emails and think, what's in it for me? No such thing as free lunch exists, right? Try to offer the client a "free lunch" for participation and this will make it more likely for them to respond.
7. Integration
Most companies use a variety of methods for advertising. They can't rely on just one method.  Instead, they use several techniques that are integrated.  This makes sense.  And at the hub is email marketing.
Email marketing should be including, and carry the same message and image of your entire operations. The timing of the campaign should also work together with the other aspects of the marketing mix.
For bigger profits and accelerated growth, a well defined email marketing campaign using an autoresponder is a crucial component in any business.
What Is An Email Autoresponder?
---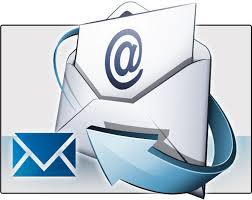 An email campaign is a series of prewritten emails.  They are sent to subscribers who have agreed to received information.
Once set up an email campaign can be set on autopilot to provide information on a regular basis at preset time intervals.
The software that can do this is called an autoresponder and is provided by several companies. My favorite autoresponder is produced by Aweber.
For more information on autoresponders and email marketing, please read my Aweber Review.