What is the easy way to make money online? Actually, there is no easy way. There are, however, many ways to make money online at home with a little effort!

Where should you start?  There is SEO, email marketing, network marketing, content marketing, social media marketing, paid advertising, just to name a few.
Don't let this list overwhelm you.  This just means that there are many money making resources at your disposable.  You can pick the one(s) that work for you.  Two of the simpler strategies that any entrepreneur would employ are affiliate marketing and email marketing.
Affiliate Marketing
Affiliate marketing is the process of earning a commission by promoting other people's (or company's) products. Individuals (affiliates) are compensated for each visitor or customer brought to a companies website or place of business.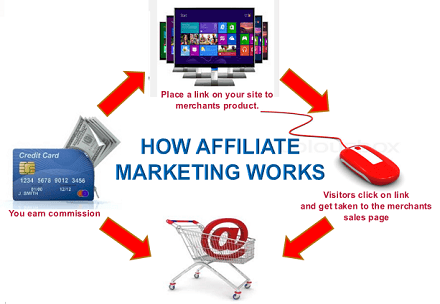 The process is simple:
1) You place a link on your website to a merchant's product or service
2) Visitors click on your link and are taken to the merchant's website
3) When anyone you refer makes a purchase or sometimes just provide their email details, you get paid!
Affiliate marketing is quite popular because it is usually free to become an affiliate.  This form of advertising is like referral marketing where you get paid to refer a product or service. This takes no work on the affiliate's end in terms of creating anything.
All an affiliate has to do is promote whatever product or service that is dictated by the program they are newly affiliated with. This could include generating leads, sales or customers.
Affiliates receive their own special link. Making money online depends on how well you can generate traffic to a particular site that you are promoting. Before joining any affiliate program, you must first do your due diligence in seeing if they offer any marketing strategies for you to follow in order to generate traffic.
One of the largest affiliate programs on the internet is Amazon.  As an affiliate, you have access to sell thousands of products in Amazon's gigantic catalog.  This means you do not need a product to sell to make money on the internet.  If you have your own product, this means you have access to other products that can complement yours.
Email Marketing
Besides affiliate marketing, another easy way to make money online today is through email marketing campaigns.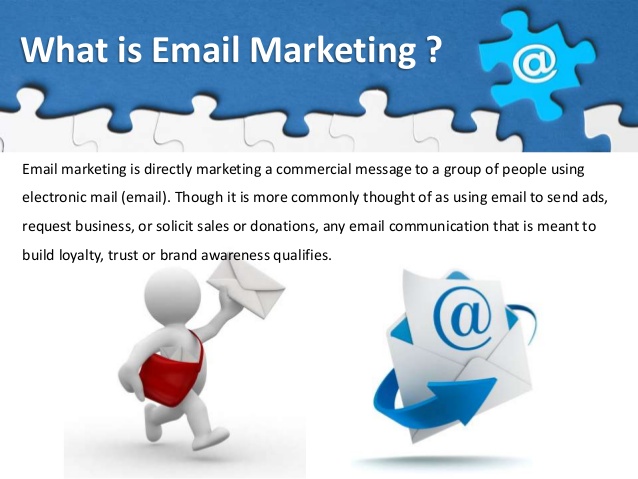 If you are a newbie, then you will very often hear – the money is in the list. What this means is that once you have accumulated a list of email addresses, you will be able to advertise to this list over and over again, and making money online will never be a problem again.
 It is easier to sell to someone who has bought from you previously, then to acquire a new customer
However, the thing with email marketing is you need a list.

The obstacle with creating a responsive email list, is that it is not as easy as it sounds.
Forget about bulk email services that will sell you lists of thousands of email addresses that they will claim to be targeted.
Every internet marketer alive can tell you a bad experience with one of these companies and suggest you stay far away from them.
By having your own website,  you can capture emails and effectively build a huge list.  Once you have a list of email addresses, you can automatically send email newsletters, tips and any informational material that provides value. Once you have established a relationship with your list, then you can advertise and promote your products.
For more information on ways to make money online at home, read my post Making Money Online – Does it Really work?
If you have any questions, please leave comments below.